Registration :
1948LJ
Make :
Ford
Model :
Anglia 105E Delux
Era :
1960's - 1970's
First registered 1961 997cc engine.
Colour Imperial Maroon and Purbeck Grey.
Owned by David Oborn, purchased 28th April 1969 from Lee Motors, Winton, Bournemouth for £195. Sold 1974, registration number 1948LJ retained, Anglia re-registered to VTK963.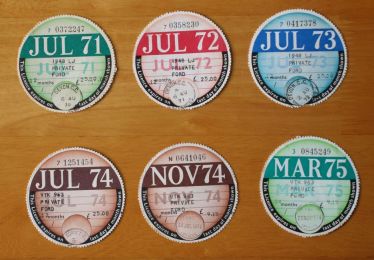 Ford Anglia 1948LJ Tax Discs